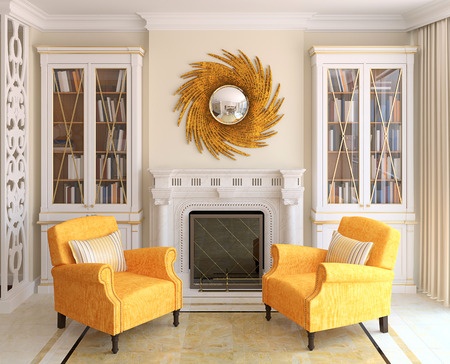 There are many elements that go into constructing a beautiful interior design, but one that proves most important are your mirrors. When placed properly, a mirror can transform a space, bringing style and elegance to your interior décor.
Mirrors can be timeless and understated when needed or grand and ostentatious based on size, finish and style.
Mirrors as a décor piece
Many focus on the functionality of a mirror and completely neglect to think about the style of the piece.  Designer Andrea Avram Rusu refers to mirrors as "decorative windows," giving you the opportunity to bring more light and depth into a room. A mirror can tastefully enhance the other features and colors you have throughout your interior design.
Shapes and sizes
Look for unusual shapes, sizes, textures and finishes when choosing a mirror for your home, which means taking a leap of faith and breaking away from the rectangular or square shapes. Shop for:
3D trim work
Gold trim
Round shapes with lattice details
Heavy frames
Etched glass
Studded details
Beveled glass
Whether it's very ornate (or not), there is a mirror suitable for any décor style and budget.
Take note of what is being reflected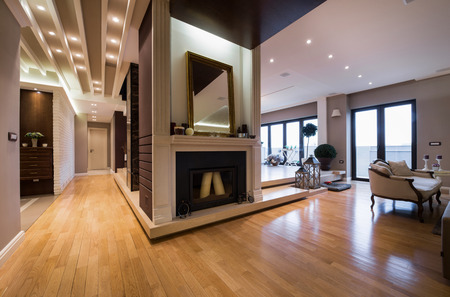 Incorporating a mirror into your interior design requires strategic planning—it's not just placing a mirror on a wall and hoping for the best. Avoid placing mirrors that you can't see yourself in or that is reflecting a plain boring ceiling.
Are you seeing double?
In this instance, seeing double is a good thing! If you implement a large mirror in a smaller room, you can maximize your space. The room visually expands making it appear larger than it truly is.
Make sure you're using mirrors to create good Feng Shui
Though it may be an ancient concept, it's an important one that truly does affect your personal energy and the energy of your home.
Do implement a mirror near your entryway, but not directly facing the main entrance. It's better to be along a side wall, or adjacent to the door. A mirror at the front door is meant to check your lipstick before answering the doorbell. A hallway often needs some additional light, so a mirror is best suited in this area to create the illusion of more light.
Don't place mirrors in the bedroom that directly reflect the bed! Mirrors prove to be too good at reflecting light. This can make it more difficult to sleep and directly dampen your personal energy.
Do use a mirror to bring in nature. A mirror placed to reflect the beauty of Mother Nature will bring a healthy Chi energy into your home.
Don't place a mirror that you can't see yourself in. The mirrors in your home should cater to your height.
When in doubt, seek out a professional decorating service!
At Elegant Living Decorating, we want to create a space that perfectly reflects your style, preferences, and budget. Our exceptional decorating services have transformed homes in the Niagara Region, from Niagara Falls, St. Catharines, and Niagara on the Lake to Hamilton, Ancaster, Burlington, and Oakville. Give us a call at 289-668-7018 today to learn more about our interior décor services!