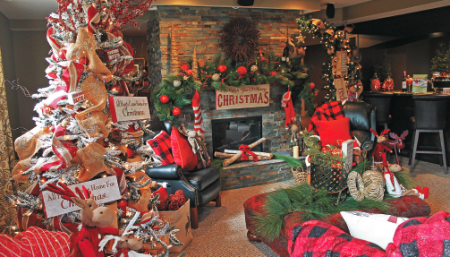 Whether you are inviting all of your closest friends over for a holiday celebration or are hosting Christmas dinner this year, there is nothing more inviting than a home that is decorated to the nines.
And while you probably have an endless assortment of holiday decorations new and old boxed up in your attic, you may get frustrated when you home still doesn't look like something out of a magazine when you are done hanging stockings and decorating the tree with ornaments and garland.
Creating a winter wonderland takes a little bit more than some decorative items in red, green and gold. It takes experience and a keen eye for interior decorating – which is exactly what we have here at Elegant Living Decorating.
Our Christmas décor services can transform your home into something out of a movie, enough to wow your children and guests with the vision of sugarplums, candy canes and sleighs that we create. From professional tree decorating to the arranging of your tabletop décor and entire home transformations, we can do it all!
Christmas decorations aren't limited to the living areas of your home; bathrooms, bedrooms and office spaces can use some sprucing up as well. Regardless of your home's style and your personal preference our Niagara, Ontario area decorators are happy to work with you to achieve your dream holiday home.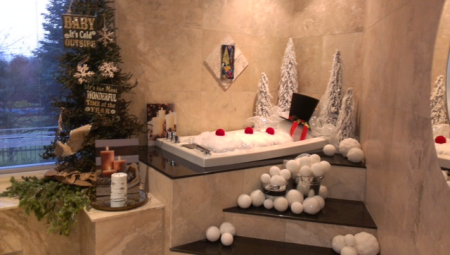 Reservations are filling up fast, so please call Elegant Living Decorating at 289-688-7018 to prep your home for the quickly approaching Christmas season.
We look forward to hearing from you and filling your home with holiday cheer!